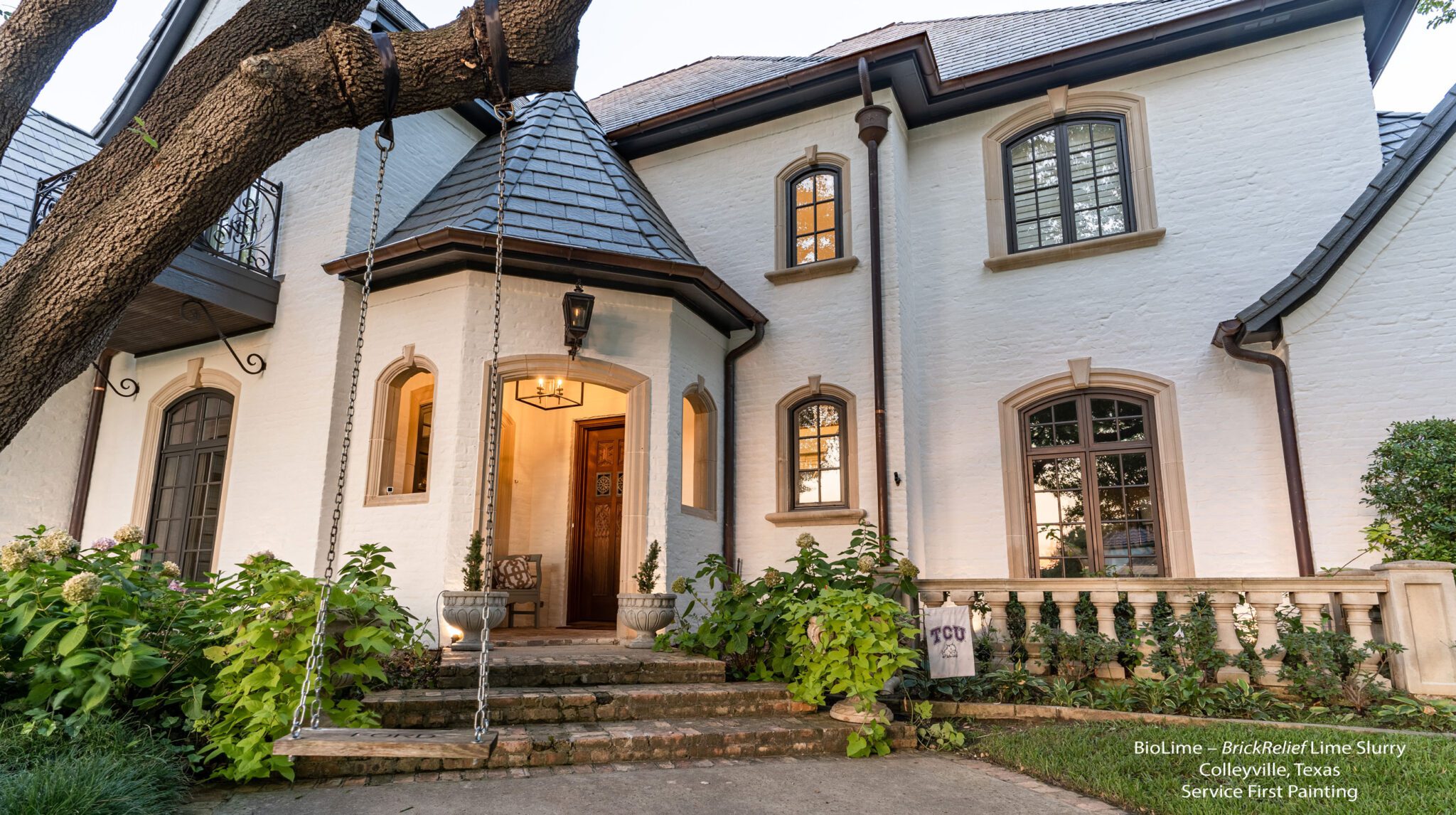 Experience BioLime Natural Lime Plaster
The home you are about to build – every room, every doorway, every window – will be planned to suit your individual tastes. But what about the exterior? What material will be used, and will it meet your goals of performance and tastefully finished décor? Will it resist fire?
ENDURABLE PERFORMANCE
If your home is finished with BioLime Lime Plaster, it can be of a highly unique and tasteful finish with any one of our rich earth colors. A distinctive, luminescent Natural BioLime White – or the color of sunrise or sunset, the ocean, sky, or whatever you might think of – can be made possible with weather-stable mineral pigments infused in a BioLime Finish.
See https://biolime.com/color/pigments/
Various textures such as Grecian-smooth, burnished, mottled stucco and even brushed-applied lime slurry over brick masonry can be accomplished.
It's all possible with real, authentic lime plasters by BioLime.
Well-built homes made with real, authentic lime plaster are fire-resistant, warmer in winter, cooler in summer and resist bug, termite and bacteria infestation.
The cost is but little more than cement or synthetic stucco – and almost nothing to maintain because there is no painting or repairing to-do thanks to the proven longevity that experts know about BioLime in challenging weather conditions – from Canada down to the Caribbean.
Talk with your architect or contractor about BioLime endurable Lime Plasters for your project.
Copyright © 2022 – BioLime
Curious how BioLime compares to other exterior finishes?
Download our free comparison chart to see how BioLime stacks up against cement stucco, synthetic and elastomeric coatings.